It was early 2009 when USA Today announced that Snuggie was taking over America with the "Cult of the Snuggie."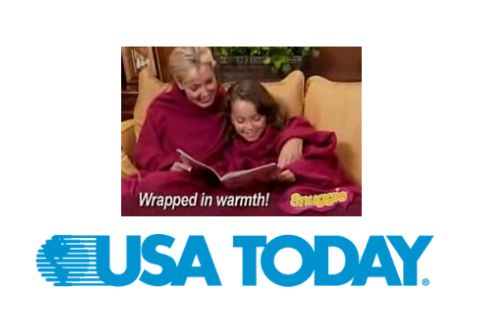 The article, titled "Snuggie gets a warm embrace from pop culture" notes how "Snuggies seem to be everywhere."  On Facebook and Youtube, on the Tonight Show and the Ellen Degeneres Show, even among the crowd at Obama's inauguration.
"Every once in a while, a product transcends advertising to become part of pop culture," Scott Boilen, president and CEO of Allstar Products Group said in the USA Today article.  "Snuggie got the highest rating ever for any product…." Scott Boilen goes on to say.
Today Snuggie is a permanent part of pop culture and the Snuggie line continues to grow.
Read the full 2009 USA Today article about Snuggie and Scott Boilen