In a 2013 article titled, "Snuggie: Social media's first viral success," Melissa Hincha-Ownby explores how the Snuggie® was a leader in social media marketing and viral videos.
"Social media is a powerful tool," Hincha-Ownby begins her article, "and if anyone doubts the power that Twitter, Facebook, YouTube and other social media sites have then they merely need to look at the success of the Snuggie."  She goes on to discuss how social media helped Allstar Products Group – the makers of the Snuggie  – achieve skyrocketing sales.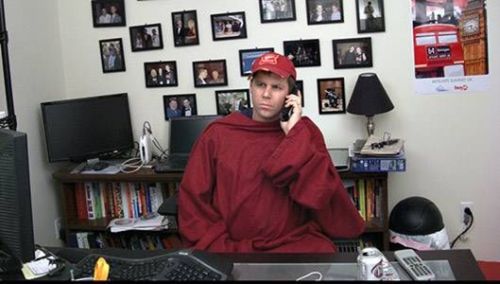 It was noted that Snuggie commercials received millions of views on YouTube and Snuggie parodies received even more attention.
Allstar Products Group CEO, Scott Boilen, was quoted saying Snuggie "was the first product that really went viral, that really went mainstream like that. It was probably the first product that had the advantage of social media really peaking."
Read the full article at http://www.mnn.com/money/sustainable-business-practices/blogs/snuggie-social-medias-first-viral-success