In an Inc.com article entitled "How to Market a Brand New Product" Drew Gannon explores the phases one can take to turn an unknown name and product into a consumer success and Allstar Products Group CEO, Scott Boilen, offers a number of insights.
"With tens of thousands of inventions conceived each year, turning an innovative new product into a consumer staple isn't easy" Gannon reports. "It requires creativity, ingenuity, and persistence to break into a market and convince consumers they need something that never existed before." The Snuggie blanket is a perfect example of how to turn an invention into a success.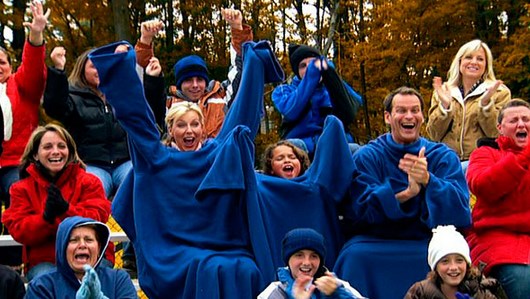 When Snuggie commercials launched in late 2008 the response by consumers was often sheer laugher. "[B]y the time the ad showed an entire snuggie-clad family cheering at a sporting event, some viewers were too busy laughing to pick up the phone" Gannon recalls. But Scott Boilen and Allstar Products Group had a solid marketing plan and they watched as four million Snuggies were sold in four months.
"Within months of its introduction, the Snuggie transformed from a virtually unknown product into a pop culture phenomenon, appearing on The Today Show, referenced on hit TV comedy 30 Rock, and featured in the tabloids. Hundreds of Facebook groups and YouTube parodies spread awareness and boosted sales.
"Once we got people talking, it turned into a great product," says Scott Boilen. "It was almost like why wouldn't a blanket have sleeves?"
A key phase in marketing a new product is designing a campaign with built-in motivation. "Allstar Products intentionally gave its product a quirky name and an over-the-top commercial to promote fun and fashion" says Gannon. "But, the Snuggie still upheld Allstar's core purpose: problem solving."
"We're a problem-solution company," says Scott Boilen. "We show a problem to a consumer and give them an excellent way to solve it at a good price." Scott Boilen and Allstar's problem-solving method considers daily activities and enhances them with the introduction of a new idea.
After Gannon's review of ways one can focus on the descriptors in their marketing of a new product and the ways can prove to consumers that the product works, Gannon considers his final stage: how to "personalize it."
"Since introducing its three original colors in 2008, the Snuggie has relied on its consumers…to create the next generation of Snuggies" Gannon notes.
"They're giving longevity to our brand," says Scott Boilen. "With any product, make sure you're connecting with your customer, make sure you're communicating with them, and make sure you're partnering with them to build your brand for the future."
Read the full article from Inc.com at http://www.inc.com/guides/201106/marketing-a-brand-new-product.html