The Food Bank for Westchester held their annual Valentine's Day wine-tasting dinner, "Take Heart Against Hunger," on Friday, Feb. 6 at Tappan Hill Mansion in Tarrytown.
All proceeds generated from event benefits the Westchester Food Bank which acts as a supply and support center for more than 265 hunger-relief member programs throughout Westchester. Programs include soup kitchens, food pantries, child day-care centers, senior-care centers, shelters and residences. The food bank estimates more than 200,000 Westchester County residents are hungry or at risk of hunger. 22% of these residents are seniors over the age of 60 and one-third are children under the age of 18.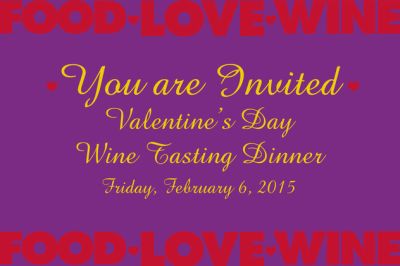 The Valentine's Day wine-tasting dinner featured a five-course gourmet meal with selected wine pairings that were created especially by the Culinary Host & Sponsor, Abigail Kirsch Catering Relationships' Partner Alison Awerbuch and Executive Chef John D'Arcangelo. The wines were donated by Pernod Ricard, USA, the Wine & Spirits Sponsor. The evening included a live auction with actor Bruce Sabath and a raffle.
Event committee members include: Scott Boilen, CEO/Allstar Products Group, Charles Day, SVP/UBS Financial Svces, Inc. Jean Marie Connolly, Senior Director/BNY Mellon Wealth Mgmt., and Greg Werlinich, President/Werlinich Asset Management.
"This Valentine's Day event is about love" says Scott Boilen, "a love that seeks to help people by fighting to eradicate hunger."
Read more about the Valentine's Day Dinner and learn more about the Food Bank for Westchester